OYKUN HOTEL
Relaxing Pleasure
Oykun Hotel is in tourism business since 1986 and is a family business with all its staff. We started with a small home pansion and now we are proud to offer you Oykun Hotel in two blocks, built over 6500 m² area. We thank to all our customers who helped Oykun Hotel grow to become one of the best hotel and win many awards with their advices and appreciations.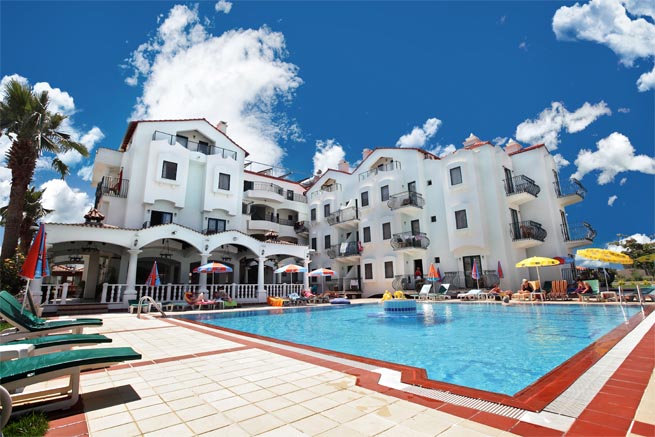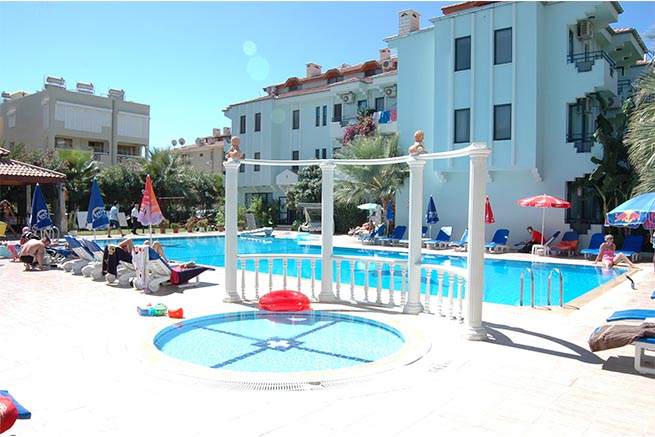 We are proud and happy to host you with our quality service in our hotel where you can feel a family's warmness and happy faces.  Our facilities are 100 m to the Calis Beach, 4 km to the Fethiye town center, 15 km to the Blue Lagoon and 50km to the Dalaman (DLM) Airport.
The rooms are designed carefully for your comfort.All the rooms have pool,sea or garden view. There is 4 pools (1 adult pool,1 common pool and 2 children pools).After you enjoy the water you can rest and enjoy the sun in our large sunbeds area . Wireless Internet Connection available in reception , restaurant area and free charge… With our breakfast ,you can enjoy our full open source breakfast and dinners.We also serve snacks all day with our recently designed restaurant and bar. We are sure that you will have the most delishes moments. You will get the real peaces by having a walk in our heavenly garden ,with kinds of all trees of Mediterannean.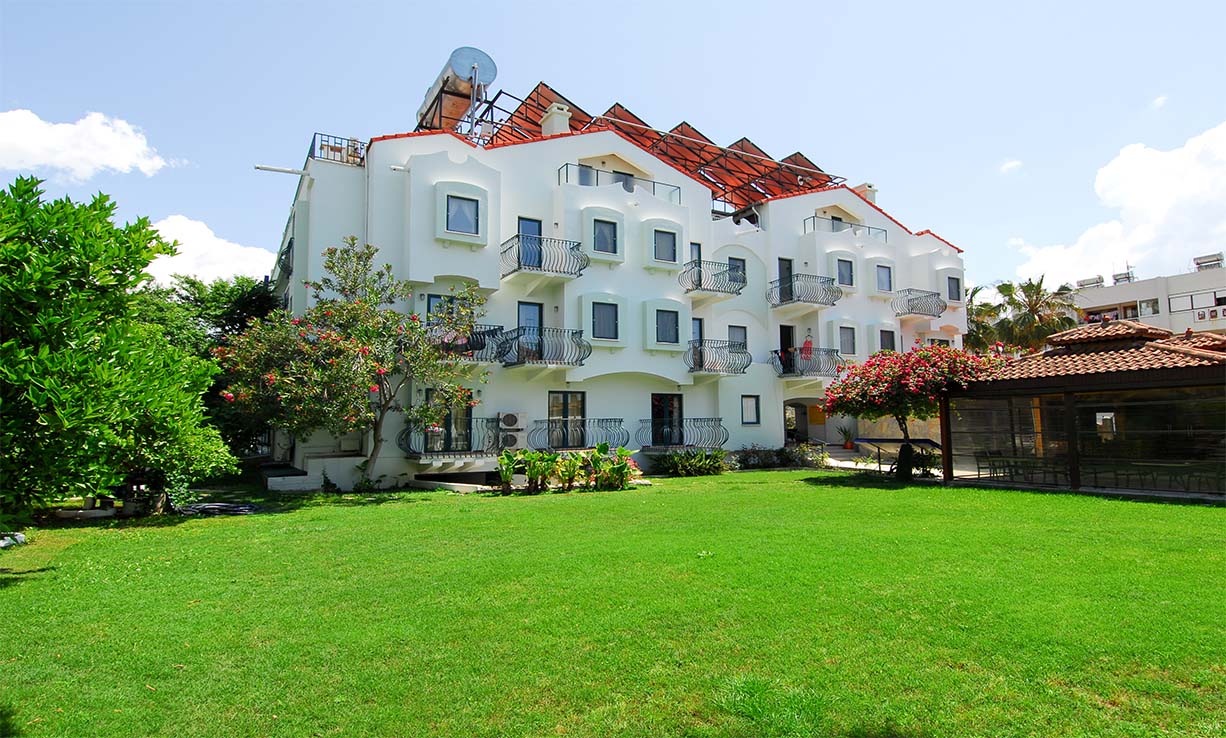 Oykun Hotel offers you the best memories of your life .